"You completed a large & complicated project for us with a high degree of professionalism." ~ Thomas Bogdan

DONOR PLAQUES
INTERIOR & EXTERIOR PLAQUES TO HONOR INDIVIDUALS AND GROUPS
Officially acknowledge those who have donated money or invested other resources into your honorable causes with custom interior or exterior donor plaques. Honor organizational milestones, extraordinary leadership, longstanding service and athletic achievement.
Our custom donor plaques are available in a wide array of materials, including brass, bronze, stainless steel, aluminum, wood, glass and acrylic. You'll see our plaques at universities, school, hospitals, places of worship and other public spaces around the country.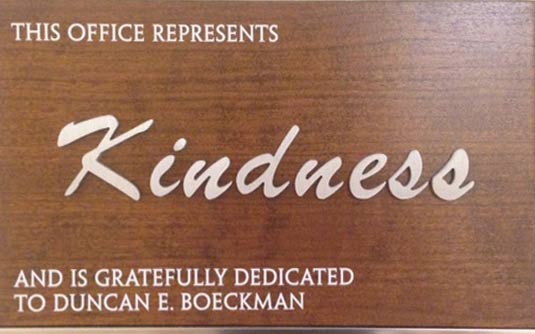 CUSTOM DONOR PLAQUES
ANOTHER WAY TO RAISE FUNDS
Our eye-catching donor plaques stimulate your fundraising programs by giving donors a sense of ownership and pride in your organization. Your visual thank you bonds your donors to your cause in a lasting tribute and invites other's support.

We create a wide variety of donor plaques, including:
Individual donor recognition plaques that highlight a significant patron with a photo and message.
Donor recognition walls, a series of panels that have multiple names, typically grouped in sections based on donation or sponsor levels.
Designs allow for easily adding donors so you can include future benefactors on engraved nameplates.
Ready to explore your options? Call 800.873.3180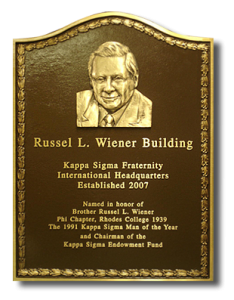 DONOR PLAQUES WE HAVE CREATED
FOR CUSTOMERS JUST LIKE YOU
WE'VE BEEN HONORED TO WORK WITH THESE ORGANIZATIONS
TO DEVELOP A UNIQUE AND EFFECTIVE DONOR RECOGNITION PROGRAM