"This company is great to work with. The leaf samples were very helpful." ~ Dan Dunten, City of West Lafayette

DONOR TREE ACCESSORIES
to recognize various levels of giving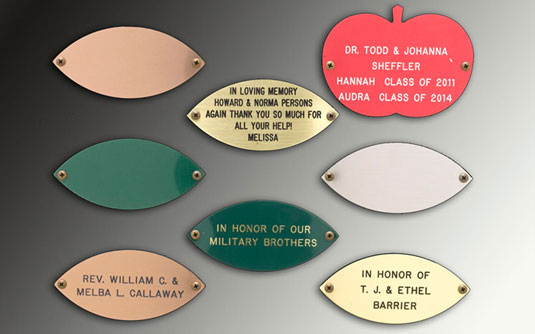 Leaves & Shapes

Recognize various levels of giving with leaves in 4 colors: Gold, Silver, Bronze, and Green.  Apples, which are available in both acrylic and metal, can be incorporated as an additional giving opportunity.
Custom Cast Trunks
We can design and fabricate a dimensionally cast custom donor tree trunk for your tree in bronze metal that represents your mission and speaks to who you are. See trees here.
Custom Wood Trunks
Your location and aesthetic may call for the distinctive look of wood. We can create a hand-carved wood trunk for your donor tree to match your decor, and it can include meaningful symbols.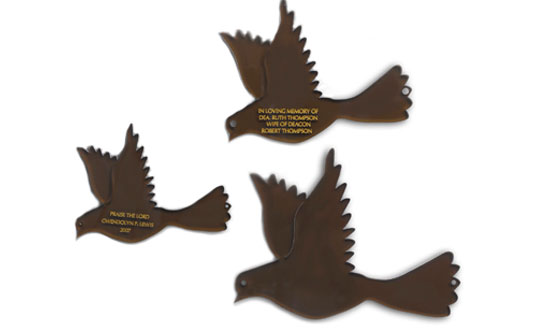 Doves
Doves include an inscription engraved on the thick acrylic body and come in 3 sizes: Small, Medium, and Large and 2 colors: White and Brown. Doves are screw mounted to the wall.
Add Your Logo

Personalize your standard donor tree by adding  your logo into your tree. This makes your donor display more meaningful to your organization, while also coordinating your branding and fund raising efforts, with a cohesive look.
Tree Plaque

Incorporate your appeal and appreciation into a plaque that will work alongside your tree to raise awareness and giving. Our tree plaques are available in a wide array of materials, including metal, wood, glass and acrylic.
Acorns
Our sculpted acorns are a great way to recognize additional levels of giving and can be a an alternative to rocks. 3 sizes; Small, Medium, and Large. The large-sized acorn can also be used as a dedication plate. Includes engravable brass plate.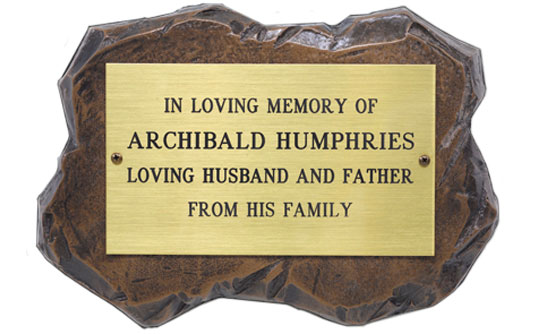 Rocks
Recognize large gifts with our sculpted rocks under your donor tree. Our donor tree rocks come in 3 sizes; Small, Medium, and Large The large-sized rock can also be used as a dedication plate. Each rock includes an engravable brass plate.
DONOR TREE PROJECTS WE HAVE CREATED
FOR CUSTOMERS JUST LIKE YOU
WE'VE BEEN HONORED TO WORK WITH THESE ORGANIZATIONS
TO DEVELOP A UNIQUE AND EFFECTIVE DONOR RECOGNITION PROGRAM